
Prijon Curve 2.5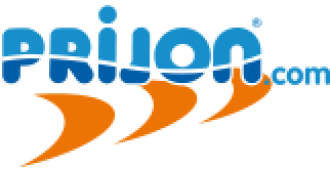 Technical Data

    Material: HTP

    Length: 258 cm

    Width: 66 cm

    Weight: 20 kg

    Cockpit: L (86x51 cm)

    Volume: 250 Liter

    Paddlerweight:  60-85 kg
The Prijon CURVE 2.5 PRO is a fast, dynamic and agile whitewater kayak for paddlers between 60 and 85kgs. If you want to cruise and play down the river, or paddle sportive on the line then this Riverrunner is your kayak! It boofs easily, surfs everything and ferries smoothly. Doesn't matter if you want to paddle big water or low volume creeks – this kayaks handles everything. And last but not least: it is BIG FUN!

Its light weight and the compact measurements simplify its handling. The cockpit rim is extended towards the back, which improves the mobility of the paddler. The broad bent-up tip provides safety, its pronounced edges high initial stability and maximum agility. The CURVE 2.5 PRO is equipped with an aluminum bulkhead footrest, an ergonomically optimized seat-system with ratchets and foam pillars as a standard feature.
 

The PRO-fitting provides an excellent contact to the boat. Every move of the paddler is directly transferred to the boat. This leads to more agility and a far better control over the kayak while demanding athletic use. The bottom rail in combination with sturdy and lightweight foam domes in the front and back provides the already very durable HTP-shell with even more rigidity. Additional stability is offered by the ergonomically-shaped PRO seat which is connected with the floor rail in a shape-locking manner. The seat padding can be individually adjusted with the supplied foam pads with regard to width and height. The lightweight back-belt offers a very good hold and is easy to adjust, thanks to the new mounting. With the new PRO features the Prijon whitewater kayaks are significantly lighter and stiffer.
Accessories
BIG (z.B. Dagger Axiom, Lettmann Granate, Waka Kayaks, 90% of the Wildwaterkajaks)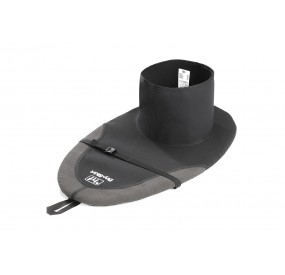 Deck section: 4mm high performance X-Tuck neoprene. The high wear areas are reinforced with Aramid panels for even more resistance    Body tube: 4mm multistretch neoprene    Latex reinforced...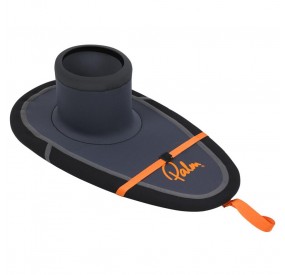 Gewicht 1005 g (R4 M/L) 2 LukengrößenR4 : KeyHole / Länge 81-91 cm / Breite 45-55 cmR5 : BigHole / Länge 89-98 cm / Breite 48-58 cm 3 Bundweiten / BauchumfangXS/S : 72 - 80 cmM/L : 80 - 96...
16 other products in the same category: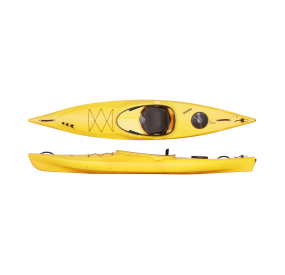 fon Machno, 53.064°, -3.779° the tributary that powers the infamous Fairy Glen, and just over an hour from Pyranha HQ, this is where initial testing for the Machno took place. The Pyranha Machno...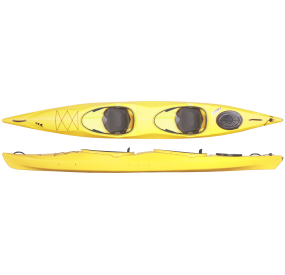 A responsive kayak for whitewater rivers and play. The fast planing hull and full length rail provide speed and control, with tapered stern for tail dips. Outfitted for maximum control, the Axiom...
Technical Data Dayliner L    Material: HTP    Length: 423 cm    Width: 64 cm    Weight: 25 kg    Cockpit: 2 (92cm)    Volume: 380 Liter    Capacity: 120 kg    Paddlerweight:  60-110 kg    Storage...
Are you looking for a small, lightweight and space-saving kayak as a companion on the road and a watersport recreation? Then the TWIST is the right choice for you, whether exploring new places on...
Completely redesigned for 2012 with a "Team Tested, Paddler Proven" heritage that's trusted by the most renowned instructors and paddlers in the world, the Mamba kayak offers serious refinements...
Specifications:Length: 7' 3" / 220 cm     Width: 21" / 54 cmBoat Weight: 27.5 lbs. / 12.5 kg     Deck Height: 12" / 31 cmCockpit Length: 28" / 71 cm     Cockpit Width: 16.5" / 42 cmPaddler Weight:...
A much loved whitewater all rounder. The responsive planing hull, softened rails and balanced volume deliver confident performance – downriver and over eddylines. Outfitted for maximum control, the...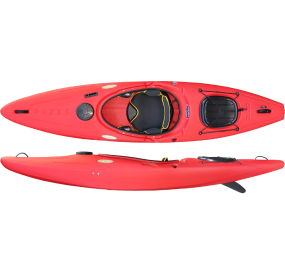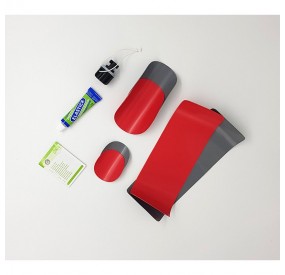 ENDURO 380 – the adventure starts here!  Short and agile! A true Allrounder! An unhurried tour on the lake, a sporty paddling adventure on a river or action in whitewater - the ENDURO 380 combines...