Lettmann
There are 3 products.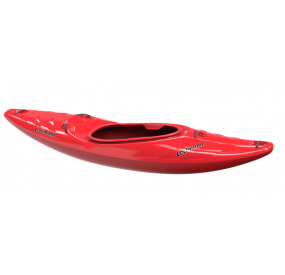 The Manta is designed to be a highly competitive kayak for extreme races. At 272cm it is within the allowed length limit and the most noticeable features are the aggressive bow rocker and stern...
Rocky  ...he will rock you! With the Rocky we created the perfect simbiosis of our two favorite Creekers. It combines the Granate's stable and mild characteristics with the Manta's modern features....